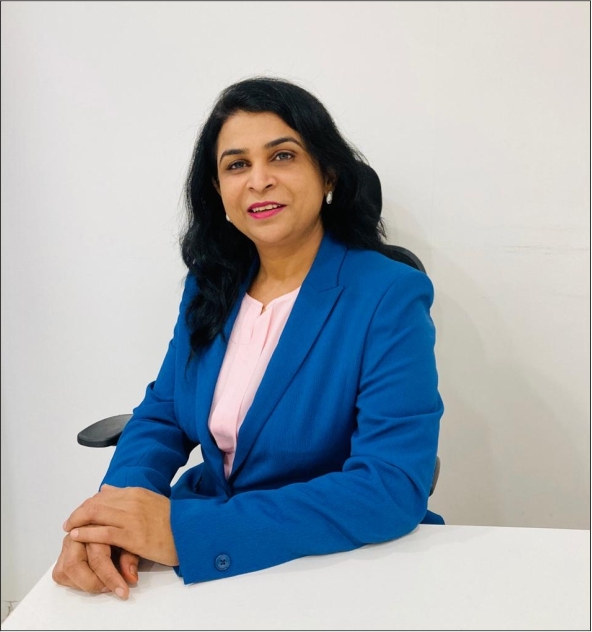 M.B.B.S., D.V.D., M.P.S.C., F.A.M.
Dr. Jyotsna Joshi is a well-recognised Dermatologist, Dermatosurgeon, Trichologist and Cosmetologist with more than 23 years of experience with renowned hospitals all over India. Today, she has become one of the most trusted names in India in the fields of Dermatology and Cosmetology and has also become a brand in her own right. She has worked with many reputed hospitals in the past and her experience in these hospitals speaks volumes of her overall body of work. Being associated with ESIS Hospital in past, she also has experience in working in different departments like Medicine, Surgery and Gynaecology.
She has also received international recognition from various highly reputed medical bodies like the IMCAS Academy, Paris and the European Academy of Dermatology & Venerology(EADV), Switzerland.
Multichoice Healthcare provides the following services to its patients
What we have achieved so far ?
While there are many medical specialties out there, there are few that can match us.

Don't believe us ? Here's proof :
Advanced laser treatments for skin and hair
Customized cosmetology services to cater to each patient's unique problem
Provide detailed consultancy services for skin and hair issues
State-of-the art facilities and technology for skin and hair
Most favoured cosmetology services among celebrities and business tycoons
Cost-effective cosmetology services in India
Our Treatments, Your Results
Slide
Dr. Jyotsna Joshi is a very humane professional. I highly recommend Multichoice Healthcare as they have a wide range of treatments for skin and hair available. My biggest concern was my acne and Multichoice helped me fight this problem and gave me renewed confidence.
Slide
Multichoice has some wonderful skin and hair treatments for people of all ages. This clinic helped me bring back my youthful appearance ! The Dr. Jyotsna Joshi and her staff gave me a great experience and gave me detailed analysis of my skin and hair which helped me understand the treatment better !
Slide
Dr. Jyotsna knows exactly what her clients want and delivers what she promises. I suffered from premature baldness and so Dr. Jyotsna helped me get the PRP treatment which boosted my self-esteem.
Highly recommend her services !
Slide
My wife recommended me Multichoice when I was struggling with obesity. And truly, the clinic has done wonders for me! They have incredible body-shaping services that have given me lasting results. And I couldn't be happier with my journey !
Thank you, Multichoice !
Slide
Dr. Joshi is a very friendly person. Her words become the most powerful medicine to cure the disease. . All the problems get solved and satisfied.I would really suggest all them to take the treatment under Dr. Joshi If any pblm persits.Nice and effective treatment, cool and good listener.
Multichoice Healthcare Services Pvt.Ltd Office No.16, 3rd Floor, Primrose-The Mall, Baner Road,
Pune – 411 045, India.
+91 8484812830
+91 9373324879
Follow Us on Social Media
Our best clinics in Pune near you
Aditya Birla Hospital Marg, Thergaon, Pimpri-Chinchwad, Maharashtra 411033 Timing :

Monday | 03:00 PM – 06:00 PM
Friday | 03:00 PM – 06:00 PM
Wednesday | 03:00 AM– 06:00PM
22, 2A, Mundhwa - Kharadi Road, Near Nyati Empire, Santipur, Thite Nagar, Kharadi, Pune, Maharashtra 411014 Timing :

Monday | 11:30 AM– 1:30 PM
Friday | 11:30 AM– 1:30 PM
Saturday | 10:30 AM– 1:30 PM
Near, Pinnacle Square, Survey No. 51/1A, Old Mumbai – Pune Hwy, Bavdhan, Pune, Maharashtra 411021 Timing :

Tuesday | 04:00 PM – 6:30 PM
Thursday| 11:00 AM – 01:00 PM
Saturday | 04:30 PM– 08:00 PM
Near Neeta office, opposite Bank of India, Aundh Gaon, Aundh, Pune, Maharashtra 411007 Timing :

Tuesday | 10:30 AM – 12:30 PM
Thursday| 05:00 PM – 07:00 PM
Saturday | 02:00 PM – 04:00 PM
Find the Right Treatment for your concern
Try it for free . No registeration needed.