Dermatology services deal with the Consultations, Diagnosis and Treatment of conditions/diseases of the skin, hair and nails. Multichoice Healthcare provides a holistic approach for all the conditions.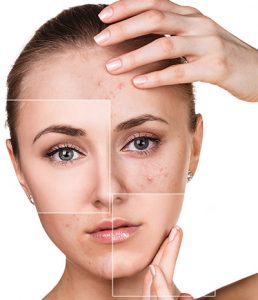 The skin is the longest organ of our body. It is also one of the most flexible parts of our body too. The health of our skin is a direct determinant of our overall health and well-being. Hence, it becomes all the more important to take good care of our skin. However, we underestimate the power of daily skincare routines and following a healthy lifestyle to a great extent and we thus severely damage the most visible part of our body.
And here is where dermatologists come into the picture. A dermatologist helps identify the root cause of a skin problem and helps resolve it too! Now, there are different fields under dermatology and there are dedicated experts for them too.
Not sure where to start ?
Some of these fields of study under Dermatology are
Dermatology Services by Multichoice Healthcare:
Skin tag surgical removal
Atopic Dermatitis treatment
Melasma, skin pigmentation treatment
Skin infection bacterial, fungal, viral, etc.